Hello everyone. We would like to use SharePoint as an online server where our source files can live. Our intention is to have users launch MadCap Flare (version 7) and open the .flprj files and project folders from SharePoint so that the writer can edit the documentaion and then save the work back onto Sharepoint.
We have successfully loaded the project onto our SharePoint server.
We have successfully connected to the SharePoint server through MadCap.
I can see the entire file structure. But when I "open" the .flprj file I get a "copy to project" window message like MadCap doesn't recognize the source files. Instead it wants me to point to source files on my C drive.
Why doesn't it recognize all the source files sitting right there on SharePoint?
Am I missing a step?
As a side note I can only see the "open" functionality IF the Help Topic is launched in MadCap Flare. If I close the help topic then "open" gets greyed out and is no longer an option.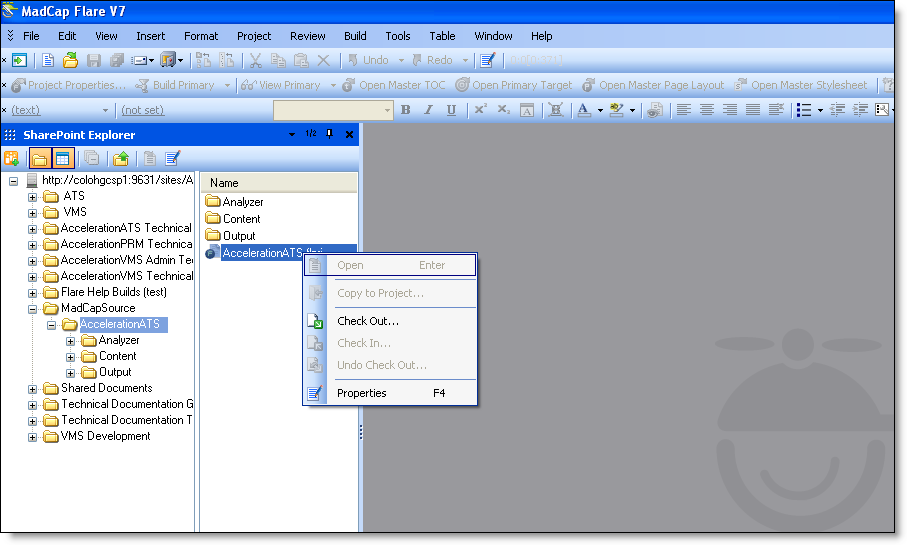 I am a remote user, we were hoping to use SharePoint as an online server that we can store our files on and access remotely.